The utilization of screens is a technique of climatic control every time more common in the horticulture. The ACM screens are essential to adapt the greenhouses to the climatic conditions desired. We use a unique technique of production for our screens, what permits us to offer our clients a wide range of this product for very diverse functions.
Among the most noteworthy characteristics of our screens you may find:
· The screens ACM avoid condensation.
· The screens ACM resist to wear-and-tear effect.
· The screens ACM resist to the UVA rays impact.
· The screens ACM maintain the shading level unalterable during years.
· The screens ACM fold in a compact form.
· The screens ACM do not shrink.
Their perfect closure and their motor and traction system guarantee their operation without need of any maintenance. Currently, our screens are our star product, and they have 5 year guarantee and a high proportion quality - price.
Download file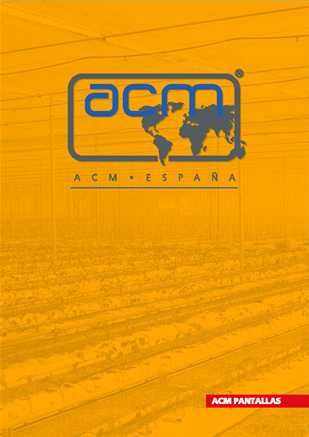 Email: